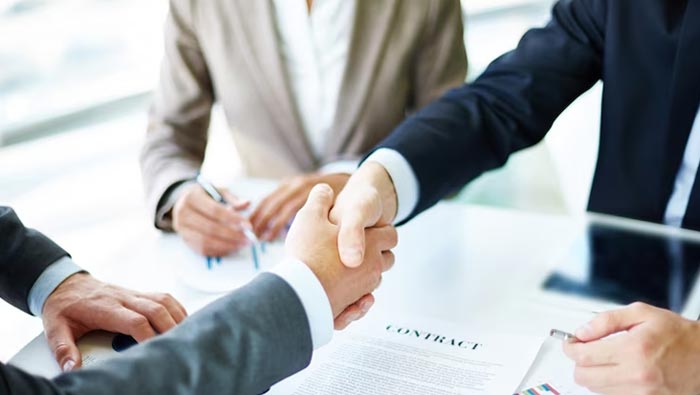 13 Feb

Upacara Penandatanganan Perjanjian Perwakilan antara TQC Center for Testing and Quality Certification dan MUTU International (PT Mutuagung Lestari)

Demi membuka peluang pasar baru dengan skema internasional yang diterima di market Asia, MUTU International terus mengembangkan kerjasama-kerjasama dengan partner bisnis di luar negeri. Baru saja diresmikan melalui Upacara Penandatanganan Perjanjian Perwakilan pada 8 Februari 2023 lalu, MUTU International dan TQC Center for Testing and Quality Certification di Hanoi, Vietnam memulai kerjasama dalam skema sertifikasi FSSC 22000. Skema sertifikasi FSSC 22000 sendiri adalah audit dan sertifikasi Sistem Manajemen Keamanan Pangan untuk memastikan penyediaan pangan, pakan, dan kemasan yang aman untuk industri barang konsumsi.

Upacara Penandatanganan Perjanjian Perwakilan tersebut dihadiri oleh pihak TQC (President Director, Deputy Director Certification, Department Head International Relations, dan beberapa staf lainnya) serta tentunya pihak MUTU International (Presiden Direktur, Direktur Keuangan & SDM, Direktur Operasional, Deputy Directpr SBU PIJP, dan Vice President OP IV – Pangan).

"Upacara tersebut menjadi langkah awal dalam pengembangan skema sertifikasi pangan seperti FSSC 22000 dan lainnya di Asia untuk menjamin pangan aman layak konsumsi bagi manusia," jelas Mahmud Firdaus yang merupakan Vice President OP IV MUTU International. Sertifikasi penjamin pangan aman dan berkualitas dapat dilayani oleh MUTU International. Skema-skema sertifikasi pangan yang dapat disertifikasi MUTU International meliputi FSSC 22000, HACCP, dan ISO 22000.

Silahkan hubungi MUTU International melalui E-Mail: [email protected], Telepon: (62-21) 8740202 atau kolom Chat box yang tersedia. Hubungi MUTU International sekarang juga. Follow juga seluruh akun sosial media MUTU International di Instagram, Facebook, Linkedin, Tiktok, Twitter , Youtube dan Podcast #AyoMelekMUTU untuk update informasi menarik lainnya.