29 Jun

PEMBANGUNAN PLTU PALUH KURAU DI SUNGAI BELAWAN, KAB. DELI SERDANG

Pada kesempatan ini, PT. Mutuagung Lestari menangani Survey of Cargo Tally and Condition untuk barang Material pembangunan PLTU Paluh Kurau. PLTU Paluh Kurau dibangun di Kecamatan Hamparan Perak, Deli Serdang Sumatera Utara berkapasitas 2 X 150 MW merupakan kerja sama antara pihak swasta Indonesia dan swasta China dengan nilai investasi sebesar  Rp. 5 Triliun. Walaupun menggunakan Batu Bara, PLTU ini berbasis ramah lingkungan dengan teknologi bersih lingkungan. Kegiatan survey tersebut berlangsung selama 5 hari yang di mulai dari tanggal 31 Mei sampai 5 Juni 2016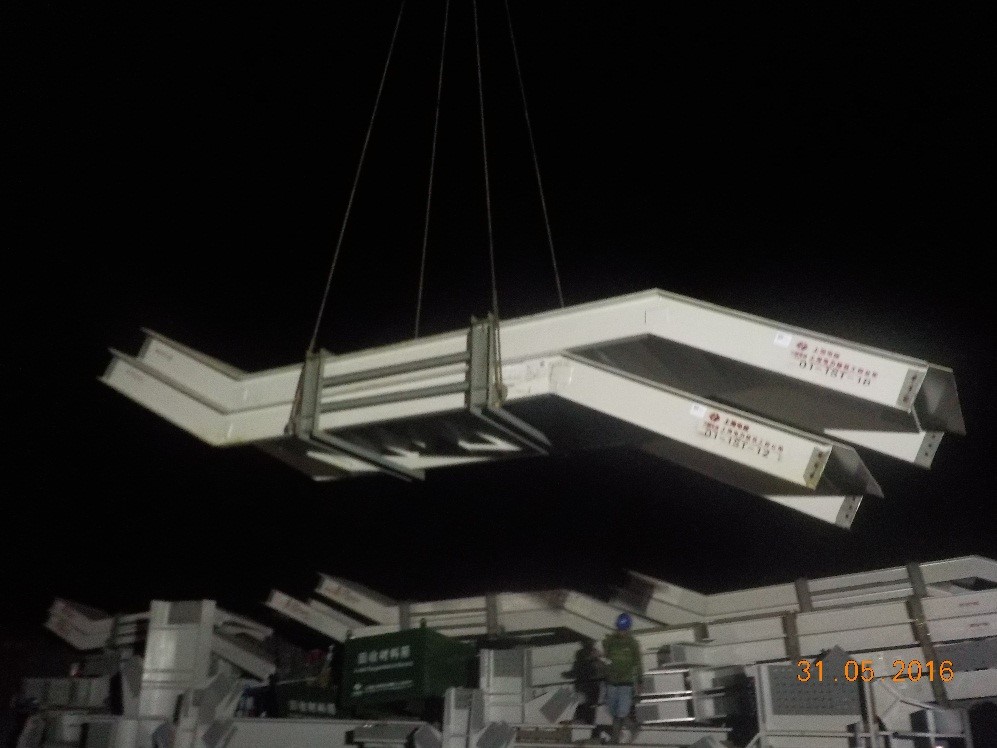 Kegiatan survey ini dilakukan oleh team PT. Mutuagung Lestari yang kompeten dibidangnya, yaitu Reza W selaku surveyor, Amsah dan Miko selaku helper.
Proses survey ini berjalan dengan melakukan pengecekan apakah cargo yang dibongkar dari kapal (barge) sesuai jumlahnya dengan manifest (packing list) serta memastikan cargo tersebut tidak cacat atau rusak. Hal tersebut bertujuan untuk mencegah terangkutnya barang yang dilarang dalam kiriman cargo yang akan diangkut.