26 May

Seminar Publik Skema US EPA (United states Environmental Protection Agency)

[:id]Pada Rabu, 24 Mei 2017, Mutu Certification International bekerja sama dengan APKINDO (Asosiasi Panel Kayu Indonesia) mengadakan SEMINAR PUBLIK SKEMA SERTIFIKASI US EPA (United states Environmental Protection Agency), di Hotel Salak Bogor, Jawa Barat. Tujuan diselenggarakannya seminar ini adalah agar dapat menyampaikan informasi terkini dan memaparkan regulasi serta prosedur kepada pabrik yang ingin aplikasi US EPA sehingga mendapatkan sertifikat US EPA.

Seminar ini dihadiri oleh Sekjen dan anggota APKINDO serta perwakilan pabrik produk kayu komposit di Indonesia. Mereka terdiri dari pabrik Plywood, Particleboard maupun Medium Density Fiberboard (MDF), yang terdiri dari 68 peserta.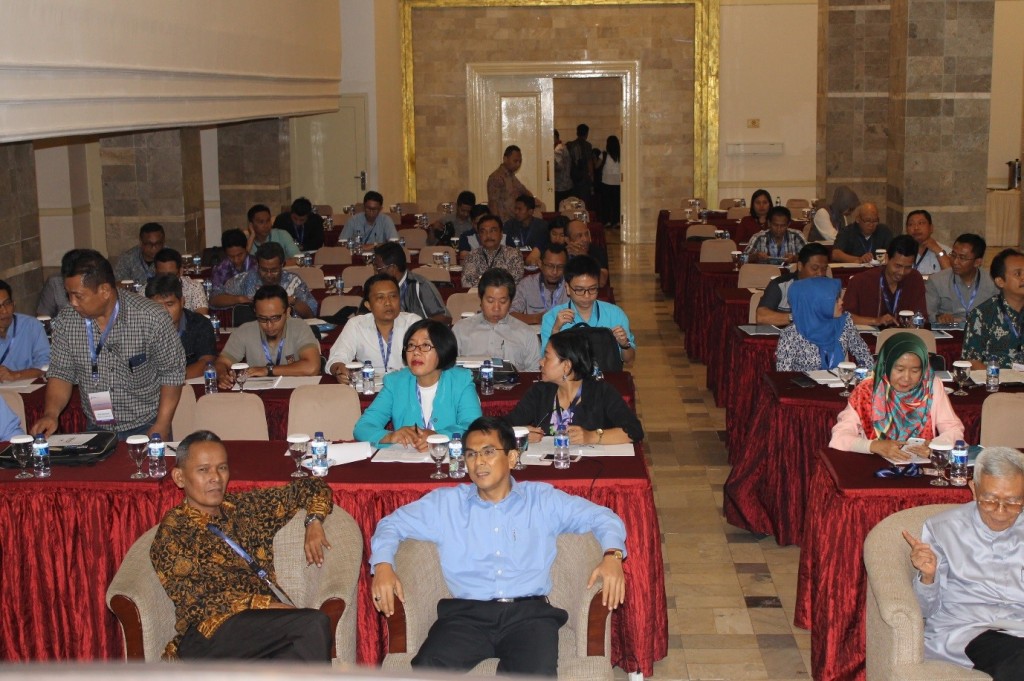 Seminar dibuka oleh Achmad Fatah Anwar selaku perwakilan Direksi PT. Mutuagung Lestari. Dalam pembukaannya disampaikan harapan agar peserta dapat menambah pengetahuan atau pemahaman dalam pemenuhan persyaratan sertifikasi dan menjalankan sistem manajemen mutu skema sertifikasi US EPA.
Narasumber seminar Publik US EPA adalah James J. Apituley, Dudi Iskandar, dan Ervina Marissa, dengan materi berjudul "Emisi Formaldehida Produk Kayu Komposit berdasarkan US EPA TSCA (Toxic Substance Control Act) Title VI Part 770".
Seminar ini ditutup oleh Achmad Fatah Anwar yang menyampaikan pesan agar pabrik dapat mempersiapkan aplikasi sertifikasi, Quality Control Manual (QC Manual), Proses Produksi dan persyaratan dokumen terkait lainnya untuk dievaluasi oleh Lembaga Penilai Sertifikasi (TPC – Third Party Certifier) dalam Proses Sertifikasi US EPA.
Sumber :
Marketing Communication & MPRO
PT .MUTUAGUNG LESTARI[:en]On Wednesday, May 24, Mutu Certification International in cooperation with the Indonesian Wood Panel Association (APKINDO) held a public seminar on USA Environmental Protection Agency's Certification Scheme, at the Bogor's Salak Hotel. The seminar was to convey latest information and to explain its regulations and procedures to all wood mills who are interested in the EPA application and gain the certificate.
Seminar was attended by the Secretary General and members of APKINDO and representatives of the Indonesian Composite Producers which consist of plywood, particle board and medium density fiberboard (MDF) producers, who in total of 68 participants attended the seminar.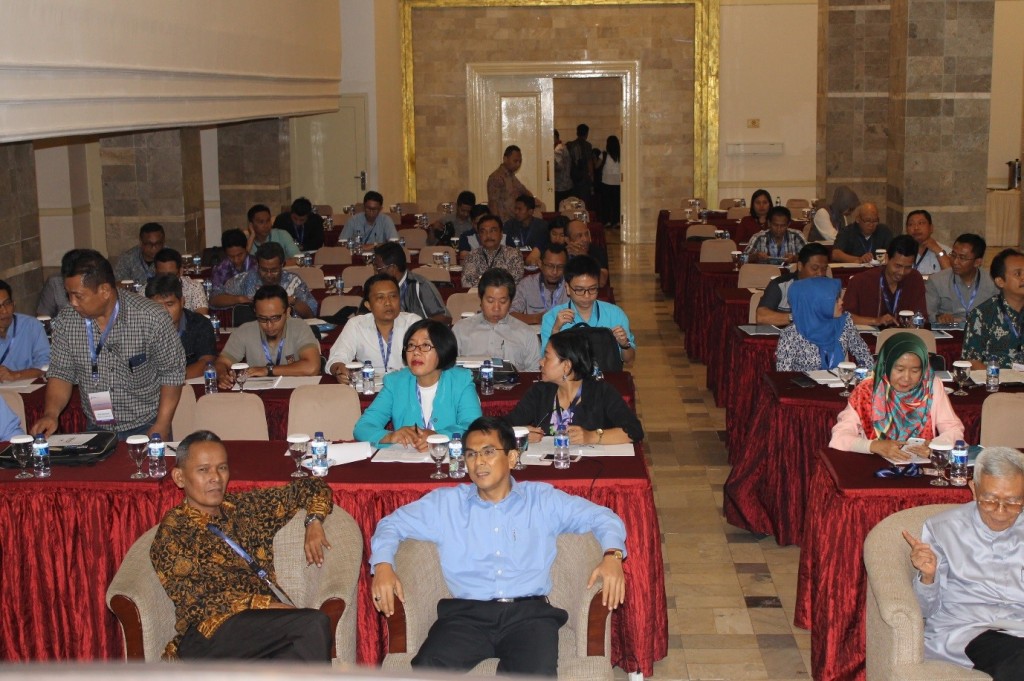 Mr. Achmad Fatah Anwar, represented PT Mutuagung Lestari's Board of Directors, in his opening speech hoped that representatives obtained knowledge or comprehensions in fulfilling the requirements of the certification and apply the quality management system required by the US EPA certification scheme.
Subject speakers in this public seminar were Mr. James Apituley, Mr. Dudi Iskandar, and Ms. Ervina Marissa who lectured the material subject of "Formaldehyde Emissions of Composite Wood Products Based on the US EPA TSCA (Toxic Substance Control Act) Title VI Part 770".
Seminar was closed by Mr. Fatah Anwar who conveyed his advice that mills prepare certification applications, Manual Quality Control, production process and documental conditioning in connection to be evaluated by the Certifications Evaluating Institution (TPC-Third Party Certifier) in the process of US EPA certification.
Sources:
Marketing Communication & MPRO
PT. MUTUAGUNG LESTARI[:]